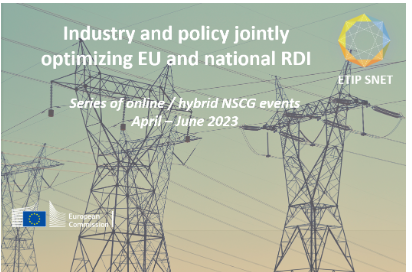 14:00 - 16:30 (CEST)
Location: online
Watch the recording of the event.
This event is the first meeting of the series of events organised by the National Stakeholders Coordination Group – in collaboration with the ETIP SNET entitled "Industry and policy jointly optimizing EU and national RDI" during which the different facets of local flexibility and its influence on the local and global development plans will be analised. Starting from a deeper understanding of the characteristics of the electricity system, the experts will showcase the importance of reaching a delicate balance between the generation and the load, to guarantee the system stability and quality of supply.
The potential gap is filled-in by flexibility measures, along the different timeframes (i.e. from seconds to seasons) and geographies (from local to global): the meeting will address the question of what types and volumes of flexibility are needed while increasing the penetration of non-programmable renewables at national and local energy system level and development.
Check out here the latest version of the agenda
You need to register your attendance to the event.
The link for remote connection will be provided to the registrants shortly before the event.
Registration deadline: Tuesday, 18 April 2023
Any questions? Contact us at m.bracken@clerens.eu or etipsnetworkinggroups@etip-snet.eu