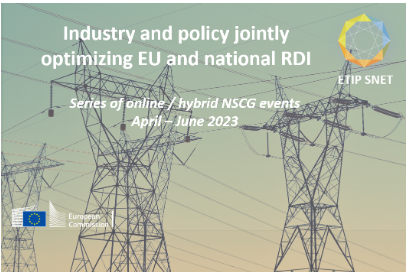 10:30 - 17:00 (CEST)
Location: Rome, Italy
You can rewatch the recordings of this and the other meetings at these links:
This event is the third meeting of the series of events organised by the National Stakeholders Coordination Group – in collaboration with the ETIP SNET entitled "Industry and policy jointly optimizing EU and national RDI" and will deal with Energy Communities and other Local Collective Actions as a potentially powerful means to enable the bottom-up contribution to decarbonisation through societal change:  the role of local policies to foster cooperative provision of flexibilities will be discussed as well as the role and potential for local governments to cooperate with industries and national and EC level political institutions.
Check out here the latest version of the concept note & agenda
You need to register your attendance to the event.
The link for remote connection will be provided to the registrants shortly before the event.
Registration deadline: Tuesday, 13 of June 2023
Any questions? Contact us at m.bracken@clerens.eu or etipsnetworkinggroups@etip-snet.eu