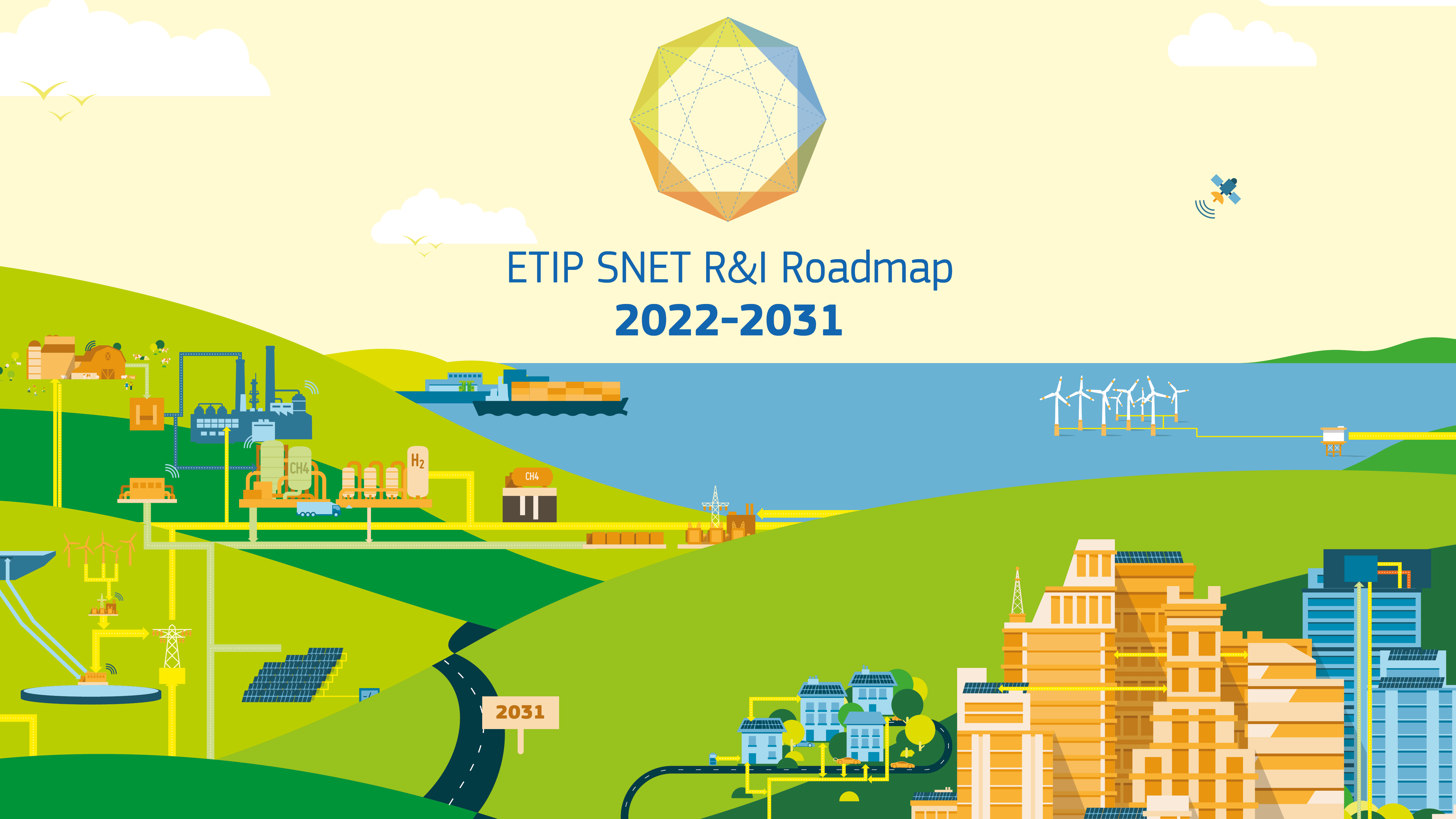 Friday. 17 March 2023
On 15th March 2023, the ETIP SNET has issued the R&I Roadmap 2022-2031, the key publication outlining the research and innovation priority needs for the coming decade."
The ETIP SNET R&I Roadmap 2022-2031 can be retrieved on the Publication Office of the European Union.
By 2050, the extensive electrification in (nearly) all sectors of the energy system, combined with significant energy efficiency improvements and CO2 reductions in all sectors, will lead to a carbon-neutral energy system. It is widely understood that this will rely on: The massive use of renewables for electricity, transport and heating & cooling generation; Smart Grids technologies(Digitalisation and Smart control of flexible generation and demand, sustainable buildings); The combination of the above with sector coupling of all energy carriers via storage (such as batteries, by use of liquids (e.g., hydro pumping), CO2-neutral or CO2-free gases) and conversion technologies (for extensive use of carbon-neutral gases and green fuels and possibly hydrogen in industry, transport and buildings); A widely adopted circular approach to energy systems with high recycling rates.
To support Europe's energy transition by guiding and identifying research and innovation R&I priorities addressing the innovation challenges for the energy system, ETIP SNET publishes and updates key documents that consolidate the views of more than 350 stakeholders. These are Roadmaps (RMs) covering a ten-year timespan and Implementation Plans (IPs), which are limited to a 3-4-year time window. These documents are regularly updated to identify the most pressing R&I priorities in the energy field for the next years. The ETIP SNET R&I Roadmap (RM) 2022 -2031, released on the Publication Office of the European Union, covers the next 10-year timespan. This version updates the previous 2020-2030 edition.
The Roadmap is based on the taxonomy already introduced in the last revision of the R&I Implementation Plan, based on the concept of High-Level Use Cases (HLUC) and the associated Priority Project Concepts (PPCs). These are meant to better communicate to its target audiences the urgency of realising the transformation of today's energy system through concrete R&I projects into the needed widely renewable energy system of 2031 and the fully CO2-neutral energy system of 2050 as the ultimate goal. This is connected with concrete outcomes and scopes for real-world demonstrations. The R&I Priority Projects Concepts (PPCs) for each of HLUC cover key integration features of the Future European Energy Systems with concrete goals and time schedules. Nine HLUCs – each valid until 2031 – are used to structure in this ETIP SNET R&I Roadmap 2022-2031 the needed R&I Priority Project Concepts.
< Back to all entries