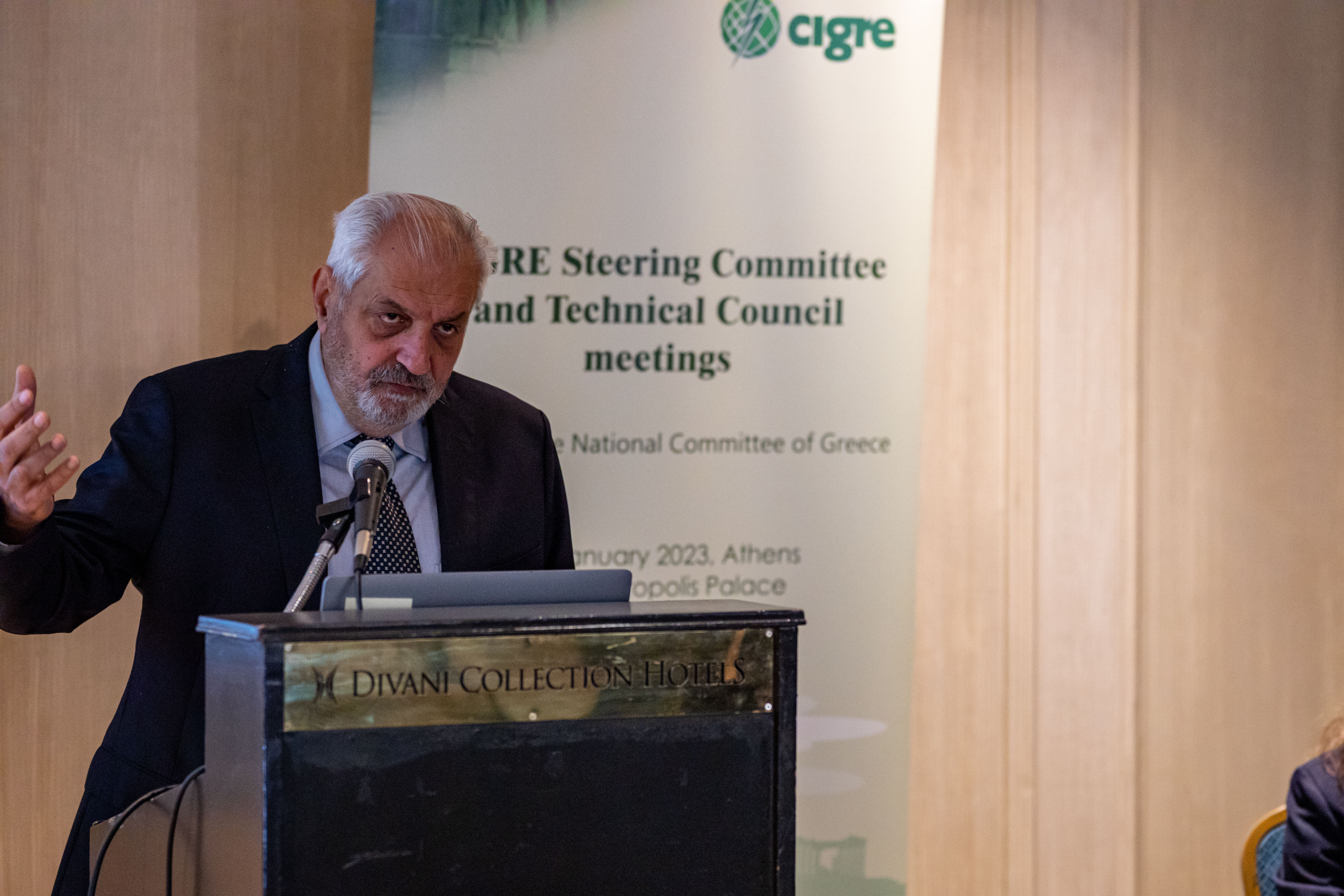 Wednesday. 25 January 2023
Professor Nikos Hatziargyriou, the former Chair of the ETIP SNET, presented the Platform at a meeting of the CIGRE Steering Committee and Technical Council that took place in Athens from 8th to 13th January 2023.
On the 12th of January, the Greek National Committee and Technical Council members gave a presentation on selected topics. Among these was the presentation of the former Chair of the ETIP SNET, professor Nikos Hatziargyriou, about collaboration activities between the ETIP SNET and CIGRE. It focused also on the CIGRE Green Book and the upcoming ETIP SNET Roadmap that will be published by the end of February 2023.
The slides can be retrieved here.
< Back to all entries