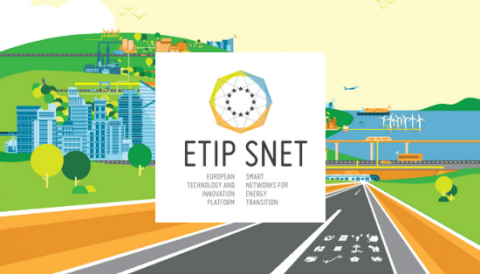 - ()
Location:
On the 18th of June 2020, an interactive ETIP SNET Workshop for "R&I priorities strategy Agendas for a common path toward Energy Transition in 2050 " was held online in parallel to the EUSEW 2020. Experts with an interest in ETIP SNET Working Group activities and willing to shape future European research priorities in those fields were invited to attend.
This Virtual Workshop focused on strength the collaboration among all sectors of the energy system that is crucial to meet the 2030 and 2050 targets set up by then European Commission toward the energy transition.
As key industry-led communities along the innovation chain, each ETIP and PPP invited as guest panelists are contributing to identifying R&I priorities for medium- and long-term strategies.
The aim was to share among the participants the priorities identified by ETIP SNET in the 10 year Roadmap and Implementation Plan 2021-2024, and the R&I priorities of the invited ETIPs and PPPs and see how their priorities can connect with ETIP SNET priorities and support and collaborate toward the energy transition in 2030-2050.
To materials can be downloaded below:
Agenda : RI priorities strategy Agendas for a common path toward Energy Transition in 2050
Presentation of ETIP SNET  Vision 2050, R&I Roadmap 2020-2030 and R&I Implementation Plan 2021-2024
ETIP SNET Workshop 18th June- Key points for feedback
Recording of Plenary Session